The President of the Republic of Serbia, Aleksandar Vučić, welcomed today in the Palace of Serbia the Prime Minister of the Republic of Albania, Edi Rama, and the Deputy Prime Minister of the Republic of Northern Macedonia, Nikola Dimitrov, with whom he had several meetings within the cooperation initiative called "Open Balkans".
The three officials spoke with representatives of companies from Serbia, Albania and Northern Macedonia, after which they also met with representatives of the Atlantic Council.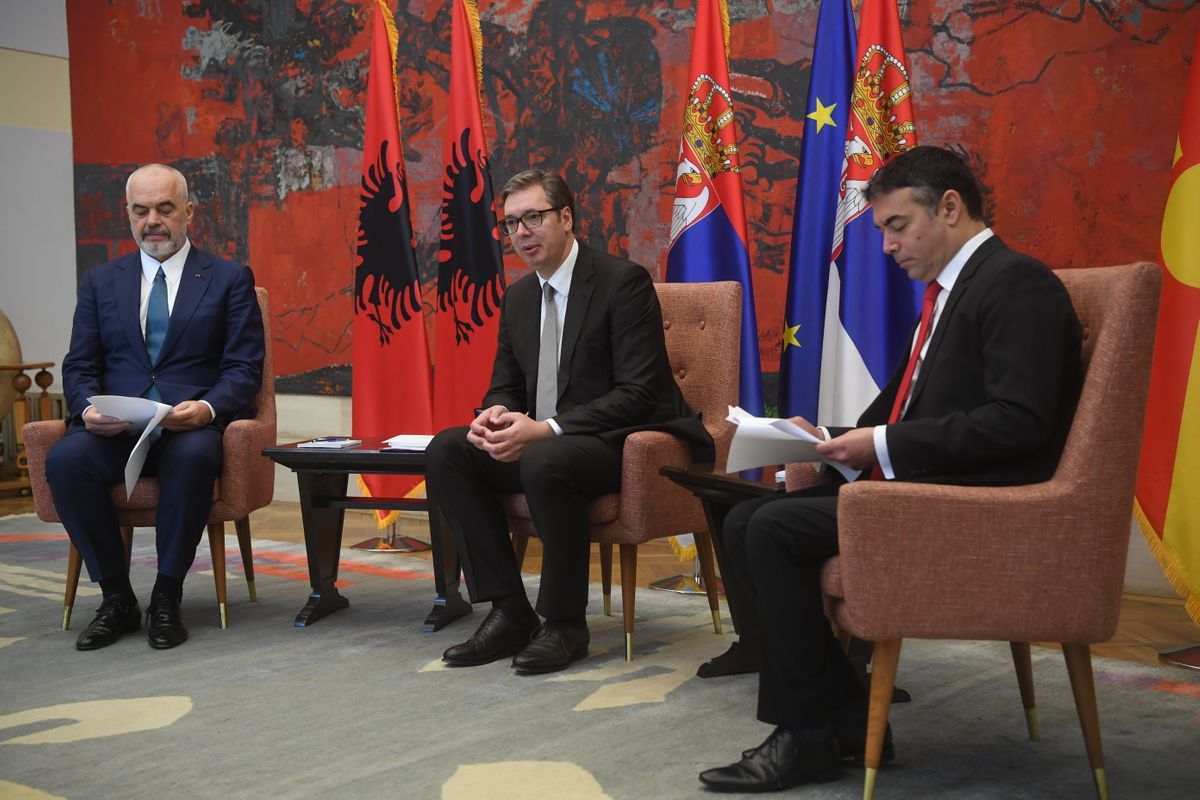 "I am glad because of such a great interest of businessmen, but also of the media for the "Open Balkans" initiative. This confirms that our decision to cooperate within this initiative was the right one. We found that all the people from our business communities support this project and see the huge benefits they can have. This strengthens our economies, enables a better life for citizens, but also for our businessmen to work incomparably better. The "Open Balkans" is a remarkable initiative, which makes a difference and which is made for the people who live in each of our cities, in each of our villages. We must fight for higher growth rates, for faster development and we must do everything we can to enable our people to make faster progress", said President Vučić in his address after the trilateral meeting with Albanian Prime Minister Rama and Deputy Prime Minister of the Republic of Northern Macedonia, Dimitrov, with whom he discussed joint projects and further development of relations between countries in the region. He conveyed that at the meeting, they also agreed on the formation of the Implementation Council, whose task will be to coordinate the agreement, because it was concluded that many things that were achieved at the political level were not always implemented on the ground.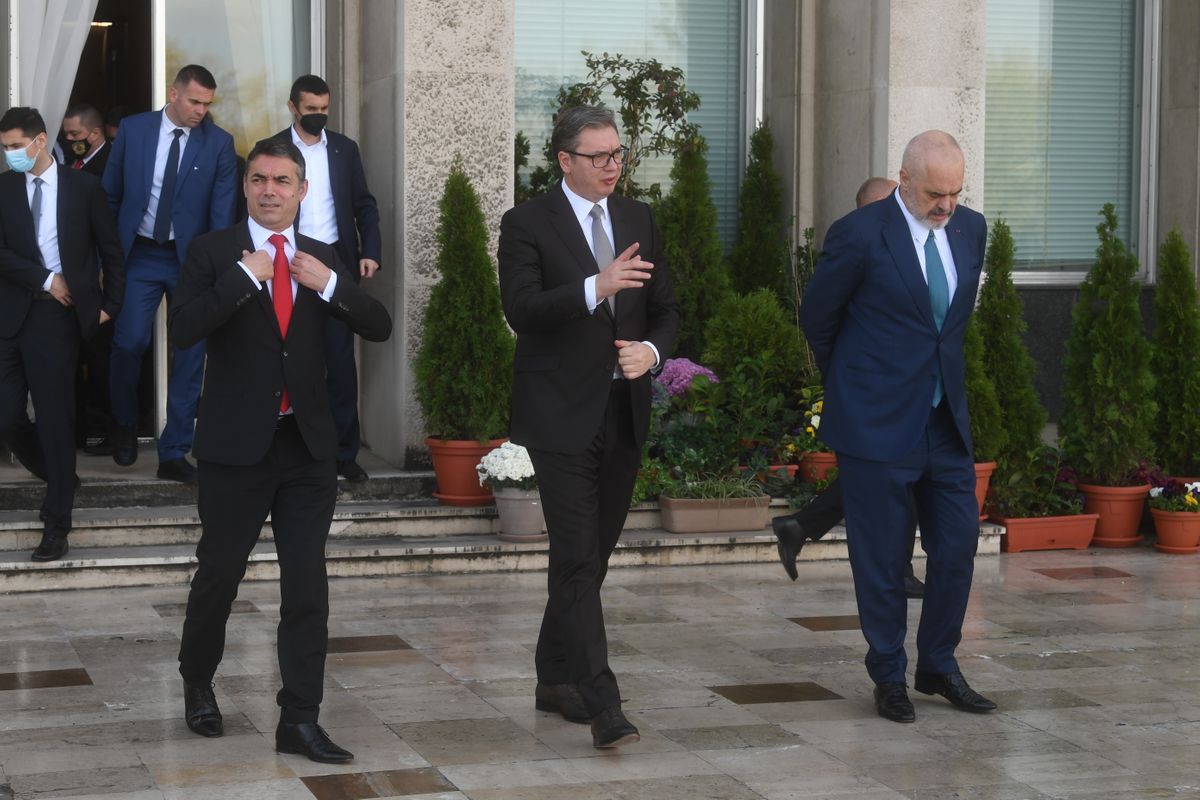 President Vučić stated that unhindered transit between the countries had been agreed, in order to enable faster growth and a higher rate of development, because all three countries lag behind developed countries, and announced that the next meeting would be held in Tirana at the end of December, at which a Memorandum of Understanding on work permits will be signed, as it is the only way to keep the workers in the region.
"We are frustrated when we do not do and implement what has been agreed at the political level, and that is why all agencies and inspections will now have to gather in order for this idea to win and for everyone to be able to move forward. All businessmen support this initiative and are just looking for faster results, activity, and for us not to stop only at political declarations", said President Vučić.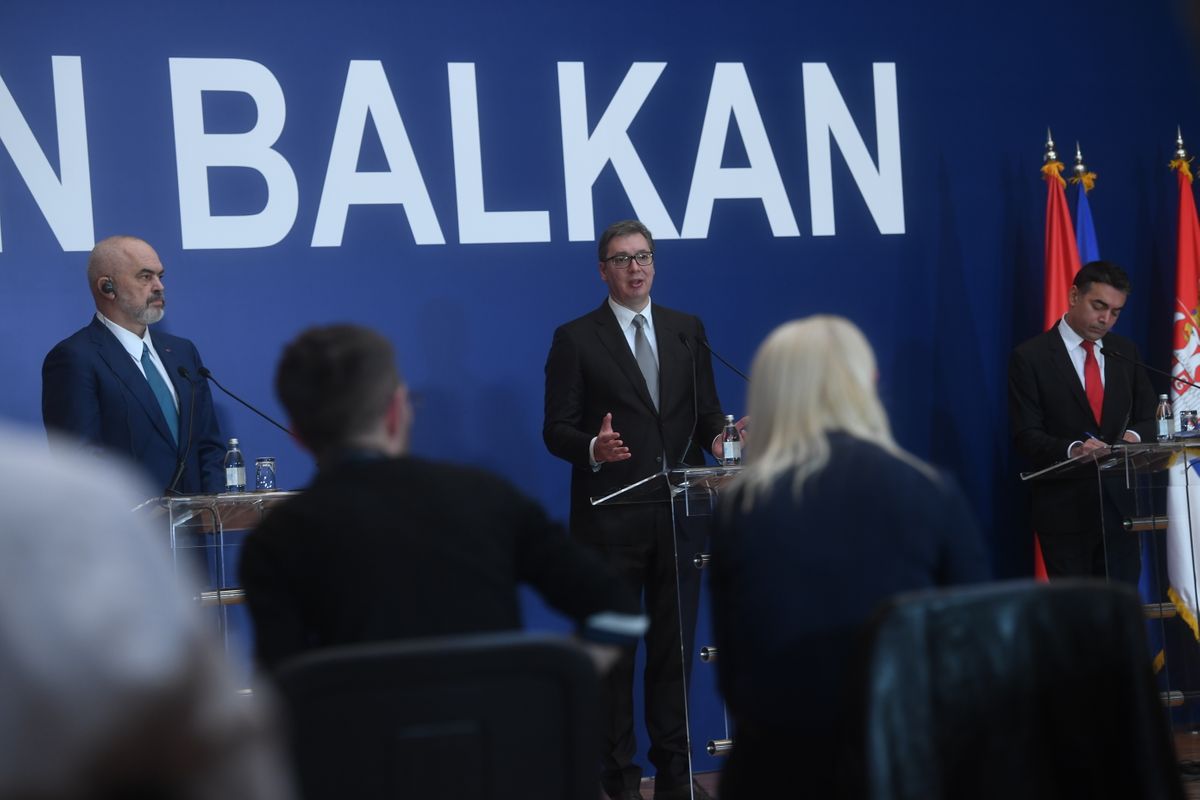 The Prime Minister of the Republic of Albania, Edi Rama, stated that the focus of the initiative is on businessmen, farmers, distributors, workers, students and academic citizens. He pointed out that the essence of the initiative is to make our economies and markets grow together, as they individually remain small, as well as for the whole region to have a larger inflow of foreign direct investment.
"You can see what Serbia has done, which I take as an example because it has really made a big step forward in attracting foreign direct investment", the Albanian prime minister said, adding that all agreements would be turned into "concrete results" at the next meeting in Tirana. He also said that joint steps should be taken in order to bring the region closer to the European Union.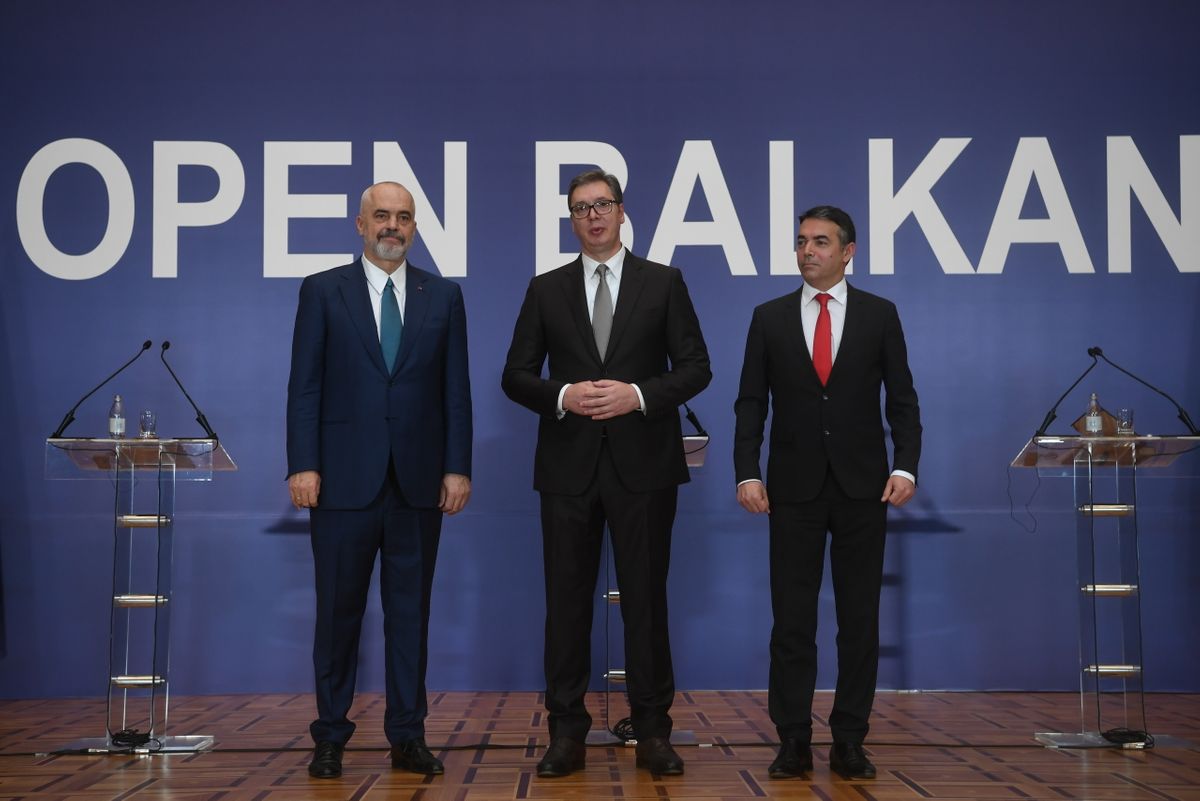 Deputy Prime Minister of the Republic of Northern Macedonia, Nikola Dimitrov, pointed out that regional cooperation is a wise, true and European choice, and that solidarity is the basis for future integration, which means that we must take care of each other as we take care of ourselves.
"The initiative is aimed at building solidarity by establishing a single market, which represents a transition to a green economy, but also to help each other when we face disasters", Dimitrov said, adding that a great benefit would be to eliminate trade impediments. He also stated that he considers it necessary to cooperate as much as possible in the region, in order to be more convincing before the EU in the position that we will not bring unresolved problems with us.
4 November 2021
Source: www.predsednik.rs / Photo: Dimitrije Goll