Prime Minister Ana Brnabic assessed that today's meeting held as part of the Western Balkans Summit in Tirana was more difficult than she expected and that other topics were discussed more, including the Belgrade-Pristina dialogue, than what the region needs.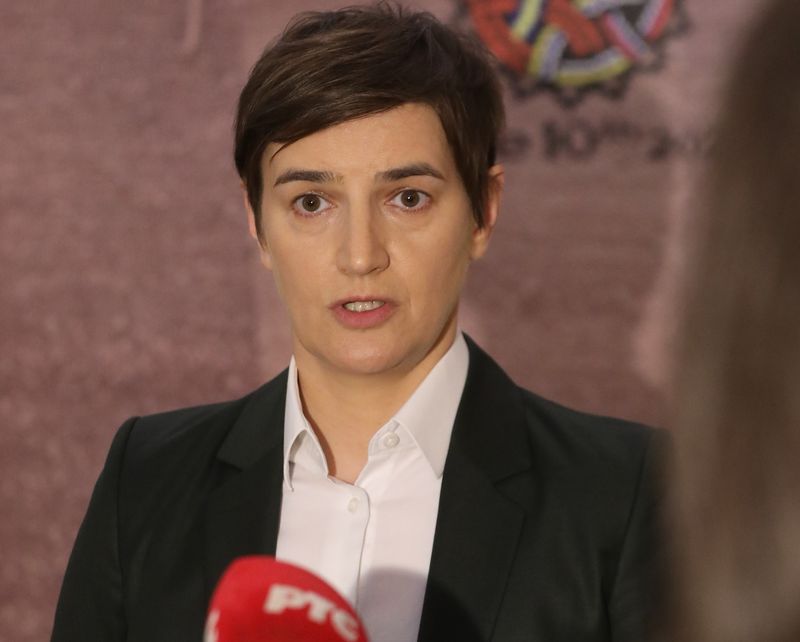 Brnabic told reporters that she tried to focus on good results and cooperation in the region, but that someone else moved the conversation to the field of politics.
If you want to talk about politics then we are here to say what the factual state is, but also to say that cooperation is important, the Prime Minister underlined.
She stated that during the summit she had an exchange of opinions with Prime Minister of the interim institutions of Pristina Albin Kurti and that he made provocations and presented ideas on what regional cooperation should look like, but that he received an adequate answer and was told what the factual state of affairs is.
The Prime Minister said that Kurti spoke about how it is no longer possible to cooperate in this way, but in a different format in which Kosovo and Serbia would be equal partners.
Brnabic underlined that she answered him that that is not possible and that there are big differences because Serbia is a sovereign state and the so-called Kosovo is not and that it is the best to leave such things for the dialogue.
The Prime Minister said that important projects are in store for the region, recalling that on 1 July the Agreement on abolishing roaming tariffs in the territory of the Western Balkans is coming into force.
She announced that the construction of the so-called Highway of Peace from Nis to Merdare will start in September, and she voiced hope that EU representatives will be in Serbia at that moment.
The beginning of the construction of the gas pipeline to Bulgaria is also expected by the end of the year, which is an important regional project, and then the beginning of two more important projects in the first quarter of 2022, stated Brnabic.
The Prime Minister explained that one important project is the railway Corridor 10, i.e. the modernisation of the complete route from Belgrade to Presevo, and the other is between Nis and Dimitrovgrad.
Brnabic specified that the value of the Economic Investment Plan for the Western Balkans is €9 billion, adding that the EU has set aside additional funds, but that will depend on the projects.
The Prime Minister also said that an intergovernmental conference is forthcoming in Serbia, as well as several regional summits, including the continuation of the Berlin process at the beginning of July.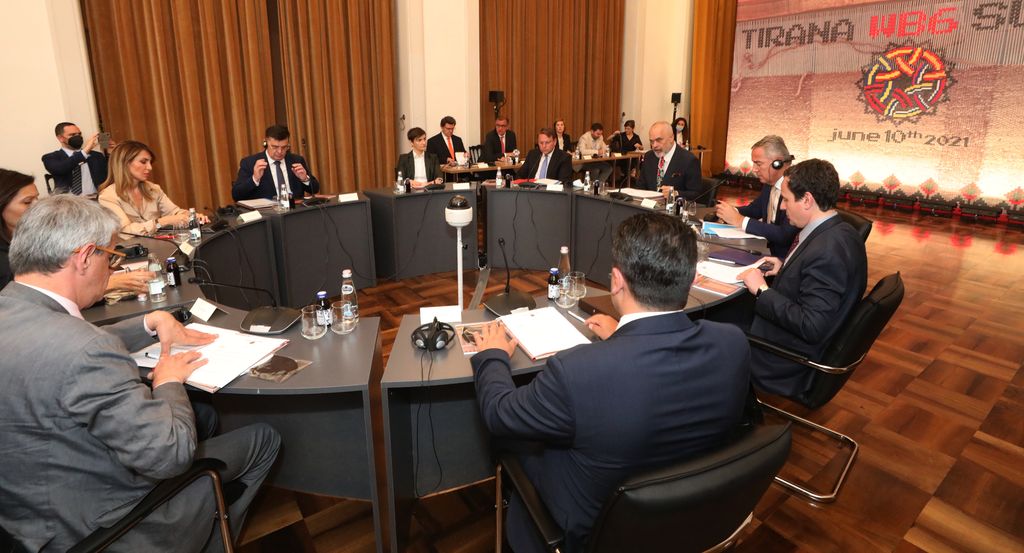 The summit also featured European Commissioner for Enlargement Oliver Varhelyi, President of Montenegro Milo Djukanovic, Prime Minister of North Macedonia Zoran Zaev, Albanian Prime Minister Edi Rama and Chairman of the Council of Ministers of Bosnia and Herzegovina Zoran Tegeltija.