Prime Minister Ana Brnabic stated today that, in addition to the basic foreign policy priority of European integration, regional security, stability and a prosperous region are equally important for Serbia, brought by the "Open Balkans" initiative.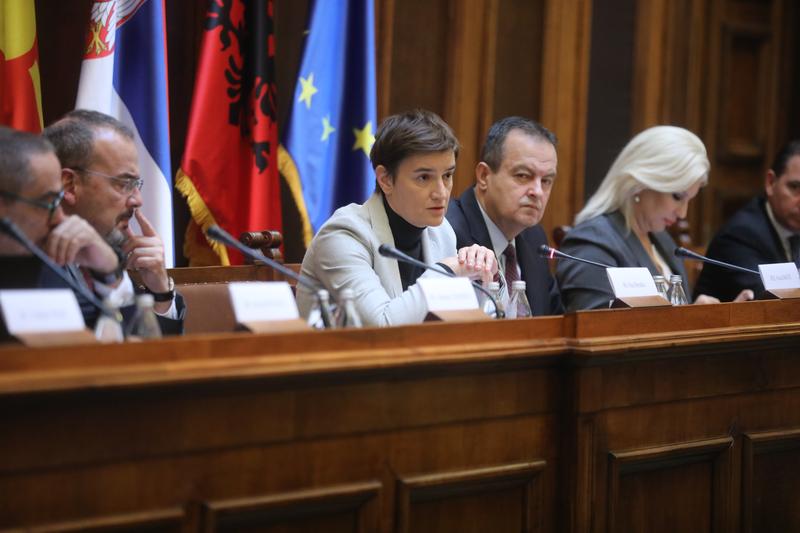 At the conference "Open Balkans - The Road to Stabilisation, Cooperation and Prosperity of the Region", Brnabic pointed out that our region is relatively small and instability anywhere in it will undoubtedly have a bad effect on any of us.
Serbia has done a lot in the last seven years. It has some of the best economic results in Europe, we have created 60,000 new jobs despite the corona crisis, we have a clear plan for the future and a record level of capital investments, and we see our future clearly and it is bright for the first time in decades, Brnabic stated.
The Prime Minister underlined that, if we fail to transfer part of that prosperity to our neighbours in the region with initiatives like the "Open Balkans", we risk all our success.
It is not just a nice political idea, but it is the smartest possible policy for Serbia as well as for our partners from the "Open Balkans". I hope that everyone else from the region will see that and that they will join us, said the Prime Minister.
She added that it is very important to achieve the goals of the initiative on the free flow of people, goods and workforce in the region.
Investors are looking for a good environment to invest, which is a great comparative advantage, especially if you see that Albania and North Macedonia have a fairly high unemployment rate, because investors will see the benefits of a large labour market, she said.
Brnabic estimated that in the next two or three years, the realisation of these goals will increase the GDP of each country from the "Open Balkans" by one percent, and in five to seven years, if some other country joins, by up to seven percent.
The Prime Minister also said that this will open completely different perspectives for young people from the region, because they will be able to work in this part of Europe.
24 November 2021
www.srbija.gov.rs