Prime Minister Ana Brnabic said today that the Western Balkans region should continue with European integration, but that it should also focus on regional cooperation that can improve the quality of life of citizens.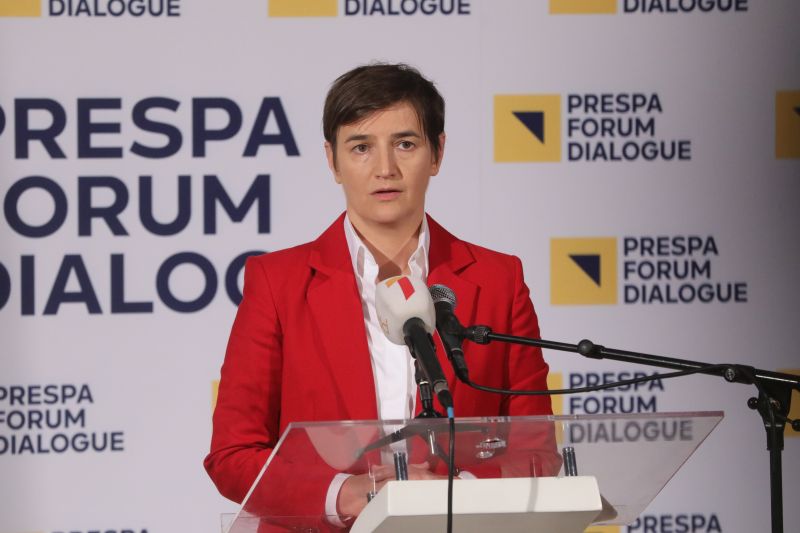 Speaking at the Prespa Forum in Ohrid, Brnabic stated that today's abolition of roaming tariffs among mobile operators is one of the concrete things that citizens benefit from, pointing out that difficult political issues should be kept in mind, such as the dialogue between Belgrade and Pristina, but that there are so many other things that can be done for citizens.
We owe that to future generations, the Prime Minister said, adding that the continuation of quarrels in the region does not bring good to anyone.
At the panel, at which topic was the synergy of the European Union and the United States, she reiterated that Serbia is a country that is committed to European, but not Atlantic integration, adding that in that matter, it differs from other countries, except Bosnia and Herzegovina.
We want to enter the European Union, but not NATO. We are a military-neutral state that has great bilateral relations with the United States of America in all fields, Brnabic underlined.
The Prime Minister commented on the statement of Albanian Prime Minister Edi Rama that he is no longer frustrated and depressed because of the dynamics of European integration by saying that no one is frustrated any more and that this brings some new things in terms of regional cooperation.
All countries must continue to do what is needed in terms of continuing the European path, but also to cooperate regionally, because they have an influence on that, she said.
Whatever you do, it all comes down to the fact that each EU Member State individually decides whether progress has been made, and that is becoming an increasingly complex and complicated process day by day, the Prime Minister stated.
According to her, it is no longer a question of European values, progress in key areas and bilateral issues, but of "linguistics and history".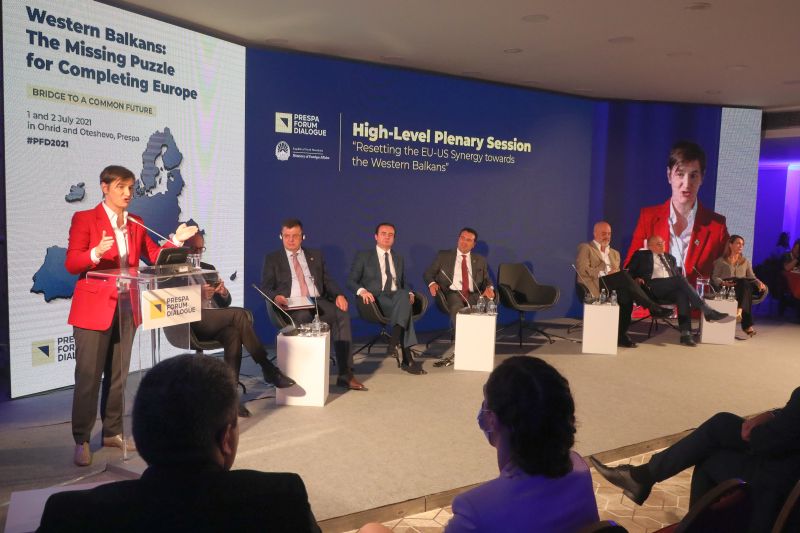 In addition to Brnabic, Albanian Prime Minister Edi Rama, Prime Minister of the Provisional Institutions in Pristina Albin Kurti and others also took part in the panel.
2 July 2021
Source: www.srbija.gov.rs
Photo: www.srbija.gov.rs